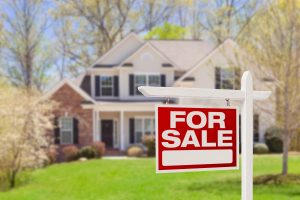 As the novel COVID-19 virus continues to spread many people are finding themselves at home much more than normal. Some of you may be getting ready for a move this summer and wondering what you can do during this season while you're home to prepare your home for sale. We want to give you ten things you can be doing even now to prepare your home to be listed!
Clear out the clutter – You want potential buyers to focus on all the amazing aspects of your home! While they are looking through your house they will likely be opening all the cupboards and drawers. Now is a great time to take a look at that junk drawer, clean out that linen closet. Get things organized and simplified so they can imagine their possessions in your home!
Paint the walls a neutral color – As much as you may love that bright purple accent wall, it's not for everyone! Repaint the walls neutral tones (think tan, white or gray). This allows potential buyers to view your house as a blank canvas and envision how they may want to transform it and personalize it to their own space!
Tackle the to–do list! Has that drawer pull fallen off? Is there a hole in that basement wall from the kids? All those things you've been meaning to get around to but haven't can be done during this time! Start by walking through your house, making a list and prioritizing that list and then slowly start tackling all those projects.
Highlight your homes high points – Draw potential buyers eyes toward any special features. Have a beautiful window seat? Throw some bright throw pillows there to highlight that feature. Have a beautiful mantle area? Put a big house plant there to draw attention. Make sure you set up your house to show off all the beautiful features it has!
Give each room a purpose – Do you have that room that turns into a dumping ground and then the door gets closed? Bring purpose to that room. Clean it up, clean it out and pick a purpose – make it an office, a guest room or a craft room! Stage it so that you showcase its purpose and not it's clutter.
Eliminate bad odors – People are very sensitive to smell and one bad smell can turn a potential buyer off. Have something lurking in that cupboard? Air it out and clean it out! Does the basement have a musty smell? Identify the source and change that. Make sure there are no funky odors in your house.
Check the doors – Doors might stick or close improperly. Check all the doors, handles, latches, or door frames. Correct any broken parts making your doors easy to open and close. This includes door knobs and handles, etc. Potential buyers will be checking them out as the walk through your house.
Clean the carpets – Dirty carpets can be a huge distraction. If you have a large home it may be best to hire a professional carpet cleaner. If your home has minimal carpet you can likely rent a carpet cleaner and do it yourself. Go beyond just vacuuming and get those carpets clean and ready to go!
Spruce up the tile grout and clean the baseboards – Grab an old toothbrush and clean out the grout for any areas of your home that have tile. Scrub down all the baseboards. Buyers will be looking for all the little details that make the home move-in ready for them. Make sure these little things are shining, it makes a huge difference!
Increase the curb appeal – The first thing a potential buyer sees is the front of your home! Mow and maintain the lawn. Plant some new flowers. Re-paint the outside of your house if needed. Clean up any clutter or kids toys from the front of your home. Buy a new doormat and wreath. Make the home as appealing as possible for when they drive up.
These are just a few things to get you started on preparing to sell your home this summer. If you need more tips or tricks to get your home ready, or want to talk to one of our agents, give us a call at 406.727.6000. We would be happy to talk through other things or give you feedback on your current space!